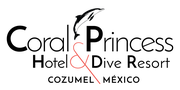 Winter 2023 ❄️❄️❄️
Coral Princess Hotel & Dive Resort Exclusives
Winter 2023 ❄️❄️❄️
Defrost in 3..2..1

The cold days are coming and you know what it will be like in January or February... i need some warmth in my heart!!! 💔



Plan ahead and book your winter getaway in a small and peaceful Island. get up to 22% OFF!! Get this deal now and start laying out the plan!
Offer valid from 26/11/2022 to 20/03/2023
From:
$122 USD
taxes not included.